The Apple Press wins New Zealand Food Award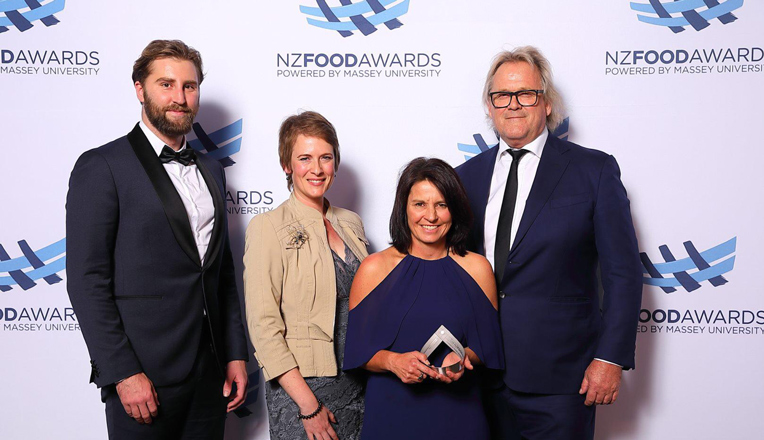 Hawke's Bay's beverage company The Apple Press, have just taken out a trophy for the "Best Non-Alcoholic Beverage" at the 2018 New Zealand Food Awards.
Beating 23 other entries, The Apple Press JAZZ™ juice received the award at the gala dinner at Auckland's Sky City Convention Centre, in front of 400 guests.
The awards, which have been running since 1987, celebrate creative innovation from New Zealand's food and beverage manufacturers. More than 220 products were entered this year, with 67 products from 54 companies being named finalists.
Ross Beaton Co-Founder of The Apple Press said they were absolutely thrilled to win. 'We are a still a new start-up so to win a national award after 5 months is just fantastic. We are really proud of our products and believe we make the world's best apple juice, so this award means a lot." Beaton went on to thank The Apple Press team, their customer fan-base and supporters such as Callaghan Innovation, T&G Global and NZTE.
The New Zealand Food Awards expert judging panel included celebrity judges Bite magazine's Ray McVinnie, chef Geoff Scott, World Kitchen television host and chef Nici Wickes, and New Zealand's only certified cicerone (beer expert), Josh Scott.