Don't beet around the bush this winter!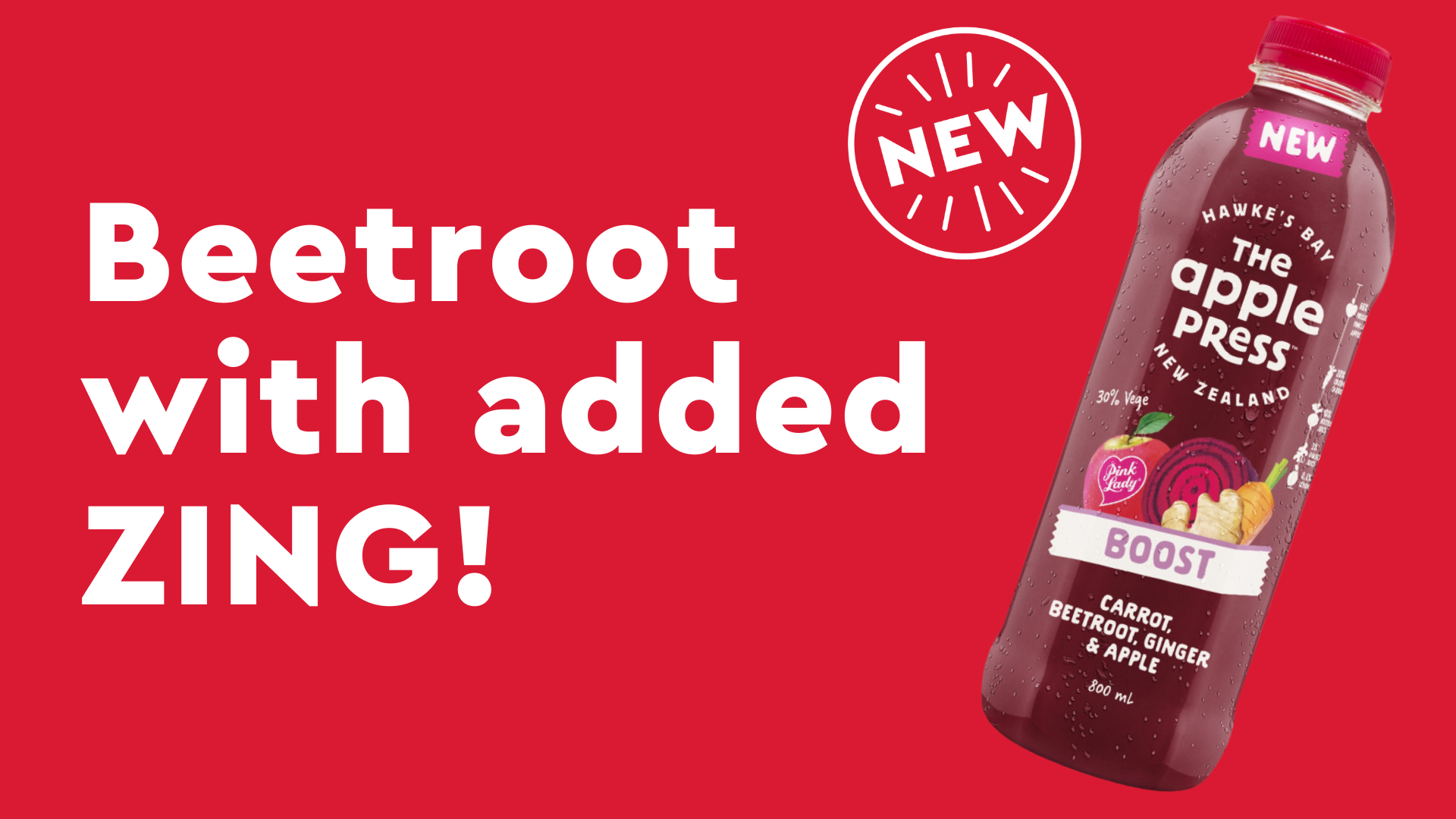 We have announced another delicious new juice within our "Wellness" range which pairs Hawke's Bay apples with health renowned fruits, vegetables, and natural ingredients.
The new Apple, Beetroot, Carrot & Ginger pairs tangy Pink Lady® apples with carrot and beetroot, with each bottle packing in 30% of vegetables and 66% Pink Lady apple with an added ginger zing, a dash of lemon and dose of Vitamin C. These ingredients are renowned for their antioxidant properties and nutritional value and are known to support the body's natural defences.
The Apple Press® Wellness range includes JAZZ™ & Gold Kiwifruit for "vitality", Royal Gala, Lemon, Lime, Ginger & Manuka Honey for "defence", and the new Pink Lady®, Beetroot, Carrot & Ginger for a "boost".
Ross Beaton, Co-Founder of The Apple Press® says increasing their Wellness range is in response to a growing market. "Right now, Kiwis are probably more aware than ever of looking after themselves and keeping healthy and we want to help them do that in an easily accessible and affordable way. We take the best apples and ingredients and put them in a bottle. There's no added sugar or preservatives so when you drink a bottle of The Apple Press you know you are getting natural goodness"
All juices from are available from the chillers in all New World and Pak 'N' Save supermarkets nationwide, as well as selected cafés.